About
A unique global medical education and experience.
Our program
As an UQ-Ochsner MD student, you'll spend your first 2 years of the program in Brisbane, Australia. During Years 3 and 4 you'll gain hands on clinical practice at the Ochsner Clinical School in Louisiana, USA. You'll learn from clinical experts and complete your clinical preparation and placements at world-class facilities.
Our program is led by The University of Queensland's Medical School and the Ochsner Clinical School.
You'll graduate:
eligible for ECFMG certification
prepared to take the USMLEs for your NRMP match
able to practice medicine in the US
qualified for medical practice in Australia.
Year 1
Your four-year medical journey will begin with the Foundations of Medicine, learning fundamental concepts of medical sciences, clinical and professional skills including a whole of person approach and the role of the doctor and the health system.
As a first-year medical student you will:
join a 'learning community',
begin your medical studies with a four-week transition to the MD program to set you up for success, and
have one day a week of clinically relevant experience, which includes: simulations, small group clinical coaching and hospital / community visits.
Year 2
Year 2 will enable you to develop your knowledge and skills and to continue your development as a student member of the medical profession.
As a second-year medical student you will:
spend up to two days a week in a clinical setting,
develop your clinical and professional skills through clinical coaching, case-based learning and longitudinal clinical placements in the community and hospital, and
build your own unique medical degree through a scholarly choice elective. 
Year 3
From year 3 onwards, you will be immersed in clinical environments – both in the hospital and the community. Your learning will be grounded in the clinical 'workplace' setting, supported by structured teaching and learning activities. The focus will be on clinical experience across the lifecourse.
As a third-year medical student you will:
spend four days a week in clinical placements either in eight-week blocks or longitudinal clinical clerkships,
gain hospital experience with people at all stages of life, and
have one day a week of formal structured teaching providing core material to supplement your clinical experience.
Year 4
Your clinical immersion will continue over the two semesters of Year 4. Semester one will focus on the management of emergency and complex chronic conditions both in hospitals and in general practice. Your MD will culminate in a 'transition to practice semester' in year 4, where you will have the opportunity to be an active pre-intern member of a clinical team.
As a fourth-year medical student you will:
focus on complex presentations and emergency care in hospital and community settings,
have 20% structured learning, 80% clinical exposure in Semester 1, then 10% structured learning, and 90% clinical exposure in Semester 2, and
be an active member of healthcare teams as a pre-intern.
96% match rate for 2023
Graduate with confidence and enter the residency match in a strong position, with our 2022 graduating class securing a 96 per cent match rate.
Discover where they matched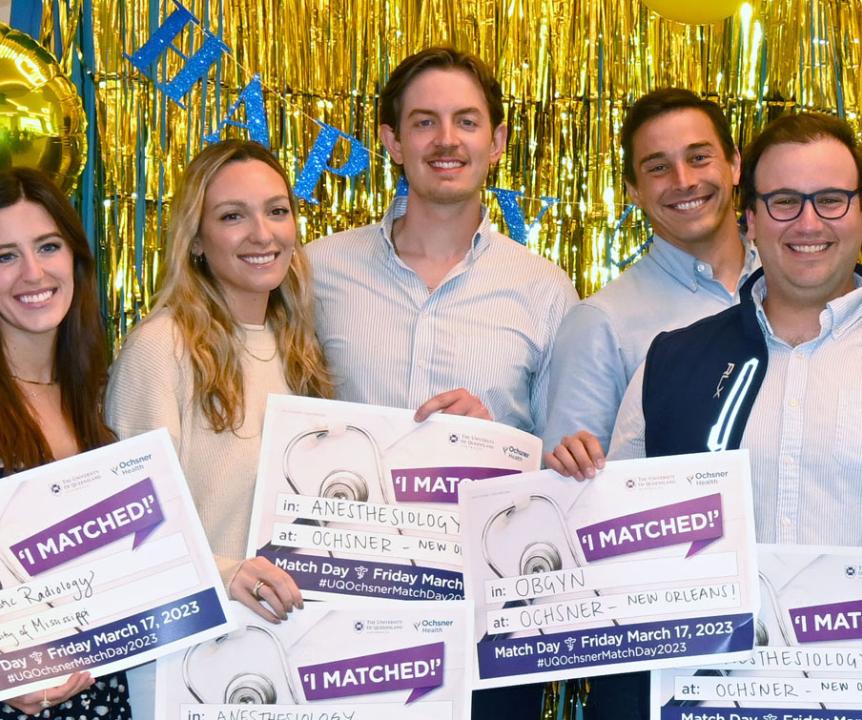 Global reputation of excellence