Living in New Orleans
Scratch below the surface and you'll discover there is much more to New Orleans than meets the eye.
Life in the city
When you study medicine in New Orleans, you'll join a community of more than 50,000 students in the region and train at one of the nation's leading health systems. 
New Orleans is home to one of the world's largest and busiest ports, nurtures a rapidly growing, entrepreneurial and creative industries sector and is renowned for its friendly locals and multi-billion dollar tourism industry. From its world-class gastronomy and eclectic art scene to its distinctive architecture and proud neighbourhoods, the city has something for everyone.
New Orleans weather
New Orleans has a humid subtropical climate with very hot and humid summers and mild, short-lived winters. Summers in New Orleans are relatively long with high temperatures hovering around 90°F (32°C) from May to September.
In winter, from December to February, temperatures average between 44°F (7°C) and a comfortable 62°F (17°C). New Orleans experiences high annual rainfall, most of it falling in mid-late summer, often as a spin-off from tropical storms.
Snow and ice are rarities in New Orleans, but there have been incidences of light snowfall causing a 'White Christmas'.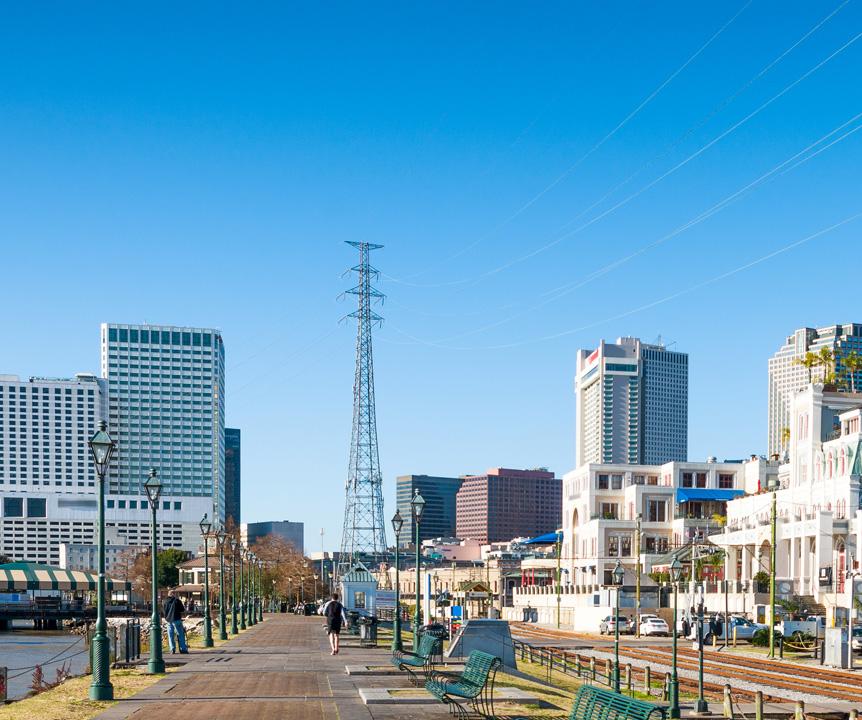 Sports
New Orleanians adore sports teams. With teams like the Saints, the Pelicans, the Baby Cakes, and even the Tulane Green Wave, everyone has something to cheer about.
Arts and music
The city's music is its beating heart. Live music, theater and drama are everyday occurrences in New Orleans, a city where costume closets are a must.
Recreation and outdoors
Surrounded by water, shaded by hundred-year-old oaks, fueled by a sense of neighborhood pride, locals recharge and recreate in all kinds of ways, from sporty to zen.
Events
With dozens and dozens of festivals a year,  the city offers visitors an array of colorful events almost every weekend.
Accommodation
Having a place to call home is a big part of feeling settled at university. Luckily, there's plenty of options available. Sites like collegestudentapartments.com can help you find accommodation.