Celebrating a 96% match rate
News
Published 12 Jun, 2023 · 5 minutes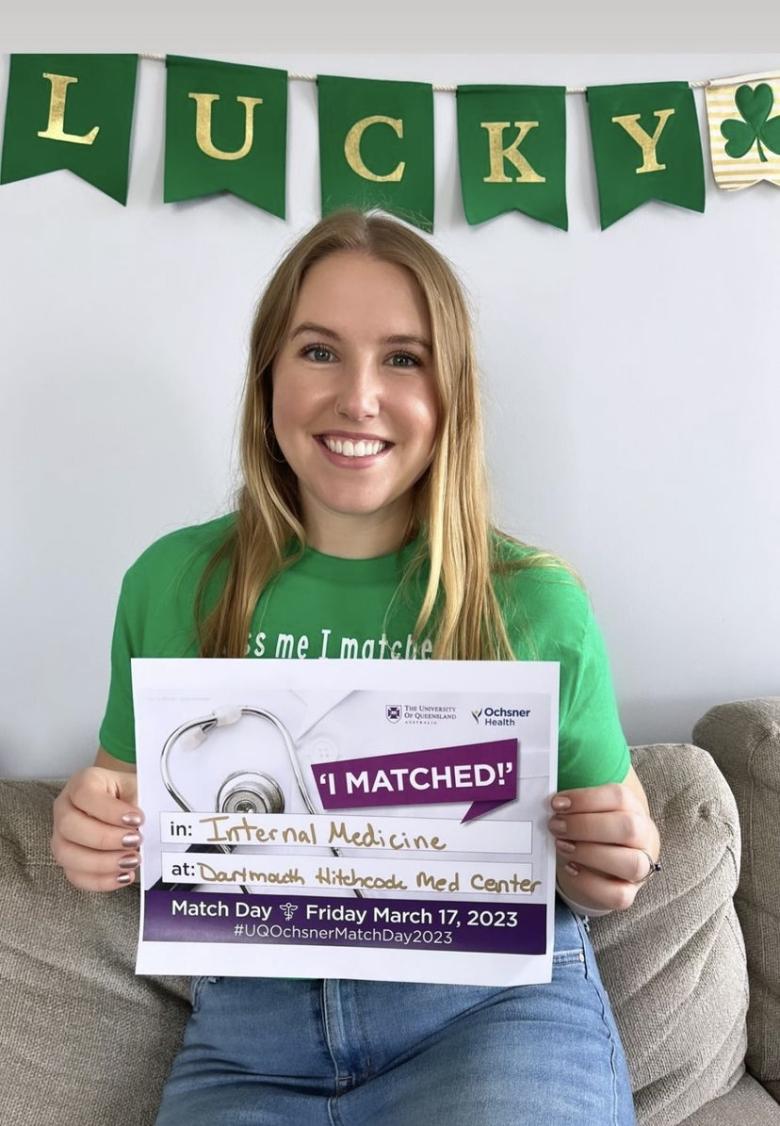 The highly anticipated day has arrived for those medical students and graduates who participated in the 2023 National Residency Match Program – a rite of passage in which applicants from around the globe learn who has been selected for which United States residency program to start the next chapter of medical training.
This year, 78 medical graduates from The University of Queensland-Ochsner Health (UQ-Ochsner) Doctor of Medicine (MD) program entered the match and received a 96% match rate – one that exceeded the national match rate for U.S. medical schools.
Leonardo Seoane, MD, FACP, Executive Vice President and Chief Academic Officer at Ochsner Health said Match Day is the culmination of years of dedication and hard work and we are so proud of our graduates on this milestone day.
"Our consistently high match rate is a testament to the academic excellence of our Medical School, as well as to the stellar work of our students, faculty and staff," Dr. Seoane said.
Since 2009, UQ and Ochsner Health has provided the opportunity for medical students who are United States citizens to obtain an integrated, global medical education.
Students complete two years in Brisbane, Australia and in the third and fourth years, students attend the UQ-Ochsner Clinical School at Ochsner Health, one of the largest independent academic medical centers in the United States. There they pursue their clinical rotations, guided by a clinical faculty that has been training medical students, residents, and fellows for more than 75 years.
"We are honored to offer a medical program that spans two continents, providing students with a unique global perspective as they train to be medical professionals," Dr. Seoane said.
"This valuable experience in a health system in Australia and the United States prepares them to thrive professionally and with compassion in today's dynamic healthcare industry."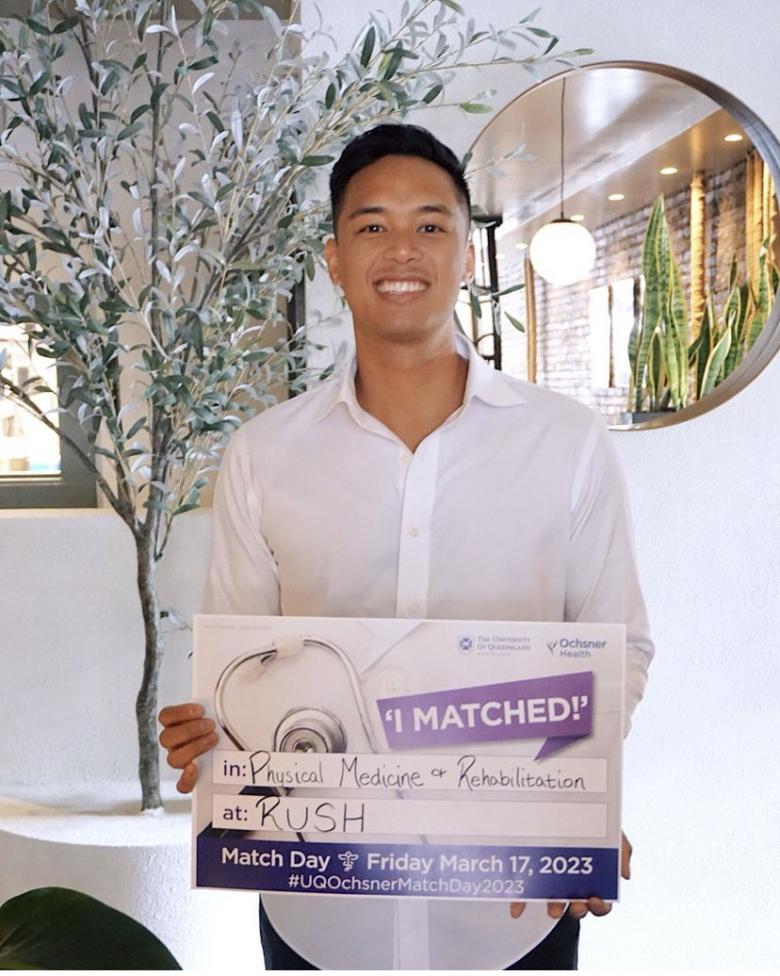 The 96% match rate marks the twelfth consecutive year that the school's match rate has been 90% or above. Overall, more than 856 UQ-Ochsner graduates have successfully matched into US ACGME-accredited programs in nearly every state and every specialty. 
This year the graduates were matched into residency training programs at many prestigious institutions across the country, including:
Ochsner Health,
University of Texas-Houston,
Oregon Health Science Center,
University of California Davis,
University of California Los Angeles,
University of California San Francisco,
Mayo Clinic,
Harvard University, and
Lahey Clinic, to name a few.
These matches span a variety of specialties including: 
Anesthesia,
Emergency Medicine,
Family and Internal Medicine,
General Surgery,
Vascular Surgery,
Neurology,
OB/GYN,
Otolaryngology,
Pediatrics,
Psychiatry, and
Radiology.
Of the UQ-Ochsner medical graduates matched this year:
65% matched in their top three choices for residency,
38% are remaining in Louisiana for their residency, and
62% matched outside of Louisiana for medical training.